VIDEO: Bluegrass from Chasing Blue in Rockland on Saturday
A fan of my Folk Bluegrass Facebook page offered up a tip this weekend, with the bluegrass band Chasing Blue slated to play at Rockland's Blue Moon Coffeehouse. held at the Channing Unitarian Universalist Church, 45 Webster St.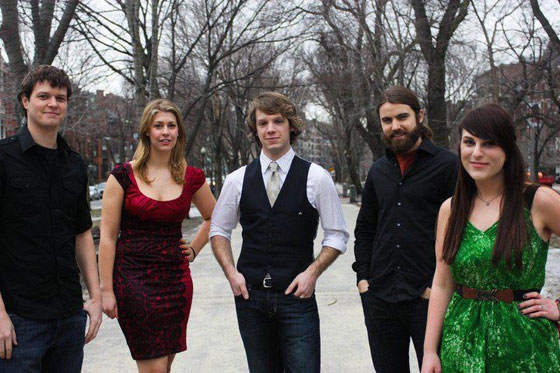 Facebook fan Cheryl Gardner writes:
"Just back from a US tour, Chasing Blue plays a mix of original and traditional bluegrass material with unique arrangements and hard-driving style. They have played at many bluegrass festivals, including Joe Val, Grey Fox, Podunk, Ossipee Valley, Saddleback Mountain, North Branch, and Laurie Blue (Canada).
"They have also played FOX News Austin, KUT Folkways Radio, Berklee's International Folk Festival, The Music Barn (Canada) and a Sponsored Showcase for the BBU at IBMA.
"Between sets by Chasing Blue, there will be an open mic.
"Tickets are $7 at the door, children 12 and under are free.
"The show starts at 7:30 p.m. The address is Channing Unitarian Universalist Church, 45 Webster St., Rockland, MA, located just beside the post office. For more information, visit www.thebluemooncoffeehouse.com . You can check out the band at their website: www.chasingblueband.com or watch their official music video on YouTube: http://youtu.be/fnGDjWsFxh8."