Mar 31 2010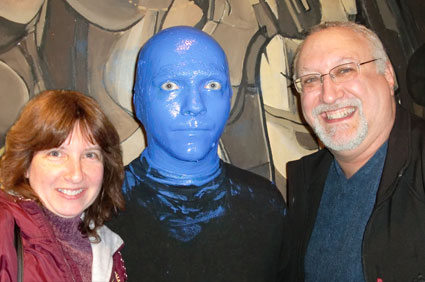 Deb and I spent our 25th anniversary (I know, we can't believe it either!) in Boston, enjoying beer samples at Rock Bottom Brewery and then seeing Blue Man Group at the Charles Playhouse.
For you history buffs, the Charles Playhouse, which began as a church in the 1850s, later became the first synagogue in Boston before becoming a speakeasy during prohibition. Now it plays host to Blue Man Group, which is impossible to describe except to say that it is edgy, contemporary, musical performance art with audience immersion.
Though we really didn't need to use them, we were given ponchos so that we didn't end up covered in, well, whatever they were spraying the audience! You can't help but smile when you see these guys. It's odd and hilarious in a very blue package.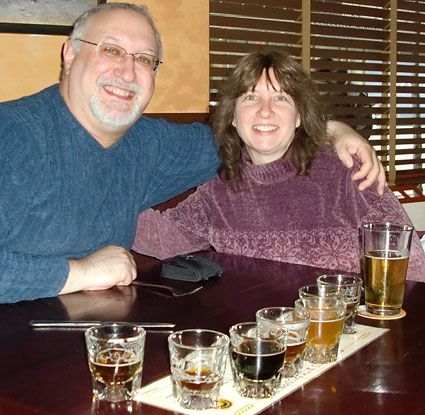 Here we are enjoying the brew samples at Rock Bottom Brewery, after briefly touring the historic cemetery on Boston Common.