Aug 18 2013
The Lumper clan gathered in Prescott, Washington, for the annual family reunion.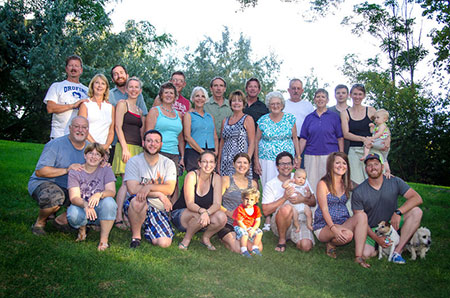 See select photos from the reunion
See all of Steve's photos from the reunion
See scenics and photos of Steve, Deb, Rachel and Jared
It's a family tradition to sing to other family members at celebratory times in their lives. The family gathered to sing to Bruce, who is retiring:

The family gave Bruce a keyboard as a gift for his retirement. I apologize now for my off-key harmonies 😉

Neal took us out on his boat and made sure Jared made a splash!