Jun 01 2009
Eagle Court of Honor for
David Sullivan, Brandon Rose, Cam Parker and Zach Cobb.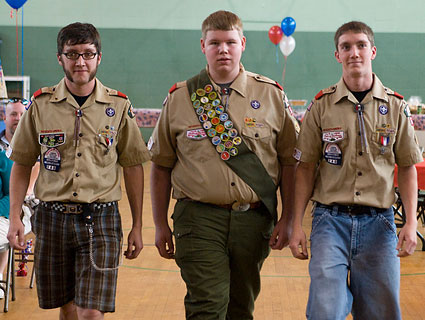 Sorry my photos are a bit grainy, but I think they came out largely OK. Click the image above to see the photo gallery. I haven't yet gone through my videos. If any are worth posting, I will post them here.

For other photos from Scouting over the years, click here.