Scituate, Mass. singer-songwriter David Ogden returns to his roots on new CD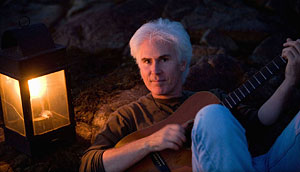 "Go confidently in the direction of your dreams; live the life you've imagined."
– Henry David Thoreau
Singer-songwriter David Ogden says he tries to live by that Thoreau quote. He's traveled around the country and back again, and the path has returned him to his roots. Born and raised in Scituate, Mass., Ogden had been a regular on the South Shore music scene before heading to Florida in the mid 80's to explore other dreams. But, now he's home again.
Ogden's music, a mix of meticulously picked acoustic guitar and warm, soothing vocals, wraps around classic images of New England and Boston's South Shore. His fifth CD, "No Better Place" (Coastal Fog Records, davidogdenmusic.com), is rife with imagery of his home, which he calls the "Irish Riviera," a reference to the seaside region so named because of the influx of Irish-Americans who vacationed there in the '20s and '30s. It's no wonder "1-4-3 (Lighthouse Song)" is backed by the sound of pennywhistles.
"Off the coast of Cohasset,
She's got a Boston point of view,
a lighthouse that flashes 1-4-3,
I-love-you."
The CD, produced by Ben Wisch (Marc Cohen, Patty Larkin, David Wilcox) pays homage to New England in "No Better Place," a quick-paced, percussive lyrical canvas of life in the Northeast, with mentions of fly rods, Maine cabins, the Vineyard and more.
Playlist of songs by David Ogden
Songs include "Every Man's Heart" and "God Only Knows."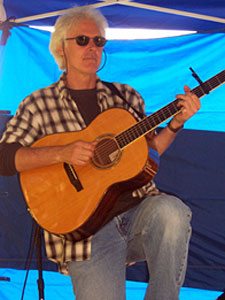 Ogden, who had worked in Florida managing a music production company, says he and his wife, Dawn, returned to the South Shore about 6 years ago. "Being a Yankee and New Englander in Florida, I got homesick," he said. He found himself writing songs about his original hometown. "I missed performing. I missed writing. I missed following that dream … I took that leap of faith [back into performing]" he said, by returning to New England. "It's been an uphill battle. Independent music is a tough thing."
His songs delve into familiar folk music territory, with introspective melodies about life, love and spirituality. He sings about his first guitar, handed down from his grandfather to his father, then to him, in "Grandfather's Guitar." "Even though it was a bit weathered, strings a mile off the frets, and always out of tune, it was great. I took it everywhere, a couple of buds making up songs and plucking out old Beatles tunes. Little did I know it would send me on a lifelong journey." One tune, "Woodsmoke and Rain," relies on his guitar today, in a peaceful, emotive, picked instrumental.
Ogden performs solo, with a band or with Norwell singer-songwriter Les Sampou, who adds bluesy harmonies on "God Only Knows." Also joining Ogden on this CD are Jennifer Kimball, Duke Levine, Ben Whitman and a half-dozen other musicians. "It's been fantastic to get in touch with old friends again and be back playing again, writing, recording and getting back on the right track."