VIDEOS: More hot bluegrass music to melt the snows and ring in the spring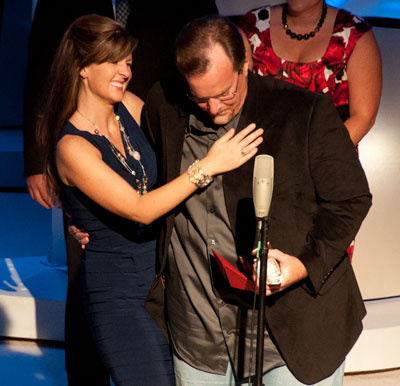 The upcoming Joe Val Bluegrass Festival, being held this Friday-Sunday, Feb. 18-20, features a fine selection of 20+ bands, many with established well-known talent, along with a few newcomers.
The Boxcars, for instance, feature Adam Steffey and Ron Stewart. Steffey, the 2010 International Bluegrass Music Association's mandolin player of the year, played in well-known groups like Alison Krauss and Union Station and Mountain Heart. He's the singer with the soul-searching baritone and it clearly takes a big man to play that little instrument so well. Stewart, a multi-instrumentalist, played with Lester Flatt when he was 9. Many years later, he has performed with the Lynn Morris Band, Curly Seckler, Dan Tyminski's band and with J.D. Crowe, who also will be at Joe Val.
The Boxcars have played in some unusual places,
here at the Cumberland Caverns in Tennessee:
For banjo players, Tony Trischka is among the best in the business. His influential stylings have earned him numerous awards and he's played with dozens of groups and even orchestras, like the Boston Pops, and has made many television appearances.
All the while, Trischka is a teacher, giving back in workshops and camps, books and DVDs.There is anot a banjo player I know who hasn't marveled at Trischka's playing style. He can play the banjo in a traditional way or in a progressive manner. I remember watching him perform with fellow banjoist Bela Fleck at the former Winterhawk Bluegrass Festival (now the Grey Fox Bluegrass Festival), where the pair shared the playing of one banjo. And yes, I missed the shot of that while listening to the music! I'm sure someone out there got it, though.
His most recent CD is called "Double Banjo Bluegrass Spectacular," which featured Earl Scruggs and comedian/banjoist Steve Martin, among many others.
Here is Tony Trischka on Letterman, performing a Steve Martin melody,
reunited once again with Bela Fleck:
A new group on the scene, Della Mae has a fun, semi-traditional sound as they sing songs with good stories. An all-female band whose members have been on the scene individually for years, they came together in 2009 to write their own story. It's been fun watching these gals show the guys how it's done. The group features the reigning National Fiddle Champion, Kimber Ludiker, and accomplished musicians Amanda Kowalski (bass), Avril Smith (guitar), Jenni Lynn Gardner (mandolin) and Grace Van't Hof (banjo).
Here's Della Mae performing Jimmy Martin's classic
"You Don't Know My Mind" at a recent IBMA showcase: