VIDEOS: Buskin & Batteau return to Franklin coffeehouse Saturday night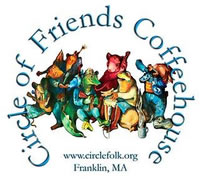 David Buskin and Robin Batteau will return to the Circle of Friends Coffeehouse in Franklin, Mass., on Saturday, Jan. 28, with opener Trina Hamlin. Buskin & Batteau are working on a new CD, but have taken time out to do some touring. The duo, who were popular in the Cambridge folk scene through the 70s and 80s and had toured with folksinger Tom Rush, rejoined forces in 2008.
Here are some videos of the duo from their performance at the Rose Garden Coffeehouse in Mansfield in 2011:
For more information about the show or tickets, visit the Circle of Friends website.