VIDEOS: Massachusetts bands featured at Springfest 2012 in Newton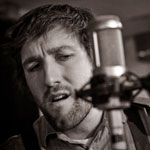 Area bands Three Tall Pines and Michelle Canning and Rough Edges will be performing at the upcoming Springfest 2012, put on by the Boston Bluegrass Union. The event, being held on Saturday, March 31, 2012 at Second Church in Newton, is an informal gathering that opens at 5 p.m., with potluck at 6:15 p.m. and music beginning by 6:30. This pair of groups is a great way to open the spring festival season.
Award-winning banjoist Michelle Canning and Rough Edges will open. This eastern Massachusetts band performs a variety of musical styles, from hard-core bluegrass to tender ballads, along with some original material. The band consists of Michelle Canning on banjo, David Atwood on mandolin, Cosmo Cavicchio on upright bass, Bob Dean on guitar and Zoel Sawyer on fiddle.
Three Tall Pines [read recent article about this band] is another exciting and award-winning young band that plays bluegrass and Americana music. Based in New England, with a couple 0f member from Massachusetts, Three Tall Pines have been racking up awards (Ossippee Valley Music Festival and Motif Arts Magazine). Besides that, they are just a joy to hear, with fresh original songs by founders Dan Bourdeau (guitar) and Joe Lurgio (mandolin). The rest of the group includes Gian Pangaro (upright bass) and Quincy resident Conor Smith on fiddle.
Since the event is potluck, make sure you bring some food to share. The Boston Bluegrass Union will provide beverages and encourages folks to bring along a donation for the Newton Food Pantry. Tickets are $8 for BBU members, $9 for non-members. For more information, visit the BBU website.