VIDEOS: Tickets on sale for film featuring legendary Club 47, and the 'Folk Revival'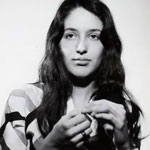 If you are a follower of folk and traditional music, you probably have heard of the legendary Club 47 in Cambridge, Mass. If you are a music lover and have never heard of it, it's time to crawl out of your cocoon and learn more about this Harvard Square venue, now known as Club Passim, which helped spawn the careers of Judy Collins, Bob Dylan, Joan Baez, Tom Rush, Taj Mahal and many other musicians who form the backdrop of our music today.
Tickets now are on sale for a documentary called "For the Love of the Music: The Club 47 Folk Revival," which will premiere at 6 p.m. on April 17, 2012, at the Boston International Film Festival at the Loews Theatre /AMC Boston Common.
The documentary centers around Club 47, the heart and soul of the folk revival, where from 1958-1968 many of these artists for their start. Watch the trailer:
The film will also screen on SENE Film Music and Art Festival Brooklyn Coffee and Tea House, Providence, R.I. at 6 p.m. on April 13.
The film features interviews Baez, Rush, Mahal, Collins, Maria Muldaur, Geoff Muldaur, Jim Kweskin, Jackie Washington, Jim Rooney, Peter Rowan and many others. It includes previously unreleased music and rare photographs, featuring Dylan, Baez, Eric Von Schmidt and others. And there are newly filmed performances, bringing together stars from Club 47's heyday performing with today's best known and emerging folk artists, including Ellis Paul, Antje Duvekot and 14-year-old Hayley Reardon.
Peter Coyote narrates the film, which documents the fateful day in 1958 when a young unknown singer named Joan Baez talked her way into becoming the first folk act to play the tiny Mount Auburn Street jazz club. From there, the film documents how the club blossomed to play a pivotal role in the American folk revival which peaked in popularity in the mid-1960s.
Tickets for the April 17 premiere are $12 and available at Fandago.com. For more info, visit http://www.loveofthemusic.com or http://www.facebook.com/Club47Film and on Twitter @club47film.
Below are video clips from the film: