VIDEOS: Southern Rail bringing bluegrass to Brockton on Saturday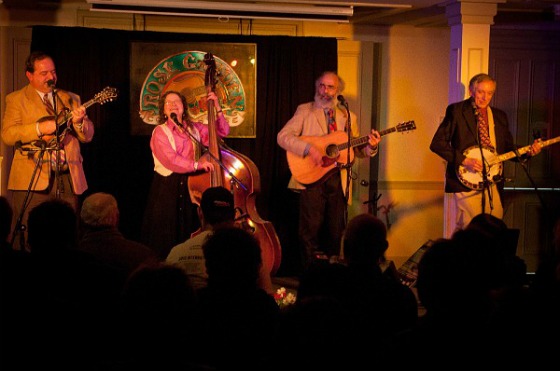 Fans of bluegrass music are in for a treat this Saturday, when New England-based Southern Rail comes to Brockton's Javawocky Coffeehouse on Saturday, May 5, 2012. The exuberant quartet features core members Jim Muller and his wife, Sharon Horovitch, along with banjo player Rich Stillman and mandolinist John Roc. Together they perform a mix of contemporary bluegrass songs, many originals, and a mix of wonderful harmony vocals. Don't let the name fool you, Southern Rail has been a stalwart in the Northeast for 30 years.
The group's latest CD "On the Road from Appomattox" has received rave reviews, as it blends a traditional sound with original works. It is the wife-husband duo that has pushed this group toward harmonic perfection. On stage, the group is lighthearted and fun, often interacting with the audience. And when the vocal harmonies start, you know that Southern Rail spends its time caring about its audience and its song delivery.
Southern Rail exudes joy on stage. They embody what bluegrass is supposed to be: fun. And they do it with musicality and musicianship that is top-notch.
The show at Javawocky Coffeehouse, Universalist Church Of Brockton, 325 West Elm St., begins at 7:30 p.m. For more information or tickets visit their web site or via email at Javawockyuu@aol.com.
Read more about Southern Rail from a recent performance at the Rose Garden Coffeehouse in Mansfield.