VIDEO: Upcoming shows – Polly & Anand, Patty Larkin, Andrew Lewis and the Squid Jiggers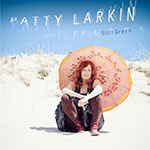 I couldn't possibly cover all of the upcoming sights and sounds in the region. But here are just a few in the area worthy of note, including the endearing folk of Polly & Anand, the legendary Patty Larkin who is celebrating the release of her newest CD, the urban folk of Andrew Lewis, and a Maine duo called the Squid Jiggers, who will be making the scene down in New Bedford.
Polly Fiveash & Anand Nayak bring their irresistible chemistry, harmonies and songs about love, cats, hotdogs and heart valves to the Second Friday Coffeehouse at the First Church First Church, 404 Concord Ave., Belmont, Mass, at 7:30 p.m. this Friday, Oct. 18, 2013. You already know Anand's guitar work and singing — come hear how they frame Polly's achingly beautiful voice. SecondFriday is Boston's first and oldest all-benefit coffeehouse. This show benefits the Belmont Food Collaborative. Opening the show is Bridget Curzi. Visit here for tickets or more information.
—–
The Mansfield Music & Arts Society will feature the urban folk of Andrew Lewis from 7-10 p.m. this Saturday, Oct. 19, 2013. The event also features open mic performances, and the the group's theme for the evening is "The Poetry of Music." The Mansfield Music & Arts Society is at 377 North Main Street in Mansfield, Mass. Coffee & desserts are served in the art gallery throughout the evening. People interested in performing during the open mic are urged to sign up in advance by emailing Rudy at openmic@mmas.org.  Time slots are 2 songs or equivalent spoken word.  Music, poetry and other spoken word suitable for a general audience are welcome. For more information, visit www.MMAS.org.
—-
In the Boston area, Patty Larkin is nothing less than legendary. The former Boston busker will bring her adept songwriting, singing and skillful guitar-playing to the South Shore Folk Music Club, Beal House, 222 Main St., Kingston, Mass., at 8 p.m. on Saturday, Nov. 2, 2013. This CD release show celebrates her newest, "Still Green," much of which was written in a primitive dune shack on Cape Cod's National Seashore. Her CD is described as "a kaleidoscope of sun and sea traveling from the fluorescent-lit hallways of grief to the warm pull of love, family and nature." Larkin grew up in Milwaukee, descended from a long line of Irish American singers and storytellers and her mother was a painter, her sisters both musicians. Larkin came to the Boston area after graduating from the University of Oregon and studied jazz guitar at the Berklee College of Music. Her music is ethereal and majestic, and she easily rides the genres of folk, rock and more. For more information, check out www.southshorefolkmusicclub.org.
Here's Patty from a couple of years ago:
—-
The Squid Jiggers, featuring Dave Rowe and Troy R. Bennett will perform at 7 p.m. on Saturday Nov. 2, 2013, at the Wamsutta Club, 427 County St., New Bedford, Mass. The Maine-based folk duo took their name from the A.R. Scammell song "Squid Jigging Ground," a wonderful musical depiction of fishing for squid in the waters off Newfoundland. They combine their talents on guitar, bass, bodhrain, and tin whistles to lay down a thunderous musical base for their robust vocal harmonies. The show is being presented by Wepecket Island Records and the Wamsutta Club. Click for more information about the show.
The Squid Jiggers: