VIDEOS: Buskin & Batteau calling it quits again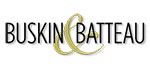 David Buskin, co-writer for the folk/pop group Buskin & Batteau has announced that his partner, Robin Batteau, will no longer be performing in the band. Buskin, meanwhile, will return to performing with the folk-comedy trio Modern Man. The change seemingly marks an end to a musical collaboration that has existed, on and off, for about 35 years.
Buskin, in a post on the Buskin & Batteau Facebook page, announced the following:
For those of our friends who haven't gotten our email yet or who aren't on our email list:
TO THE FRIENDS AND FANS OF BUSKIN & BATTEAU, a fond farewell. Robin Batteau has decided to stop performing, effective immediately, so there will unfortunately be no more B&B shows or recordings.

I will continue performing with George Wurzbach and Rob Carlson as the less-than-ept but lovable geezer trio Modern Man. Shows will be posted on the B&B website, on Rob Carlson's website and on modernman3.com.

Along with Marshal Rosenberg, Nina Gray, Chuck Morse and Barbara Roehrer, I want to offer you my profound thanks for your friendship and support throughout the years. There certainly were a lot of memorable moments, which we will treasure forever. We wish all good fortune to you and your families in the future.

David Buskin

We would appreciate it if you would go to Modern Man's page and like it, and follow us there. This page will be coming down soon. Again, thank you for your friendship and support over the years.
There is no word at this time as to the reason for Batteau's departure. The trio, which included percussionist Marshal Rosenberg, had come back together in recent years. The B&B pairing had thrived from around 1979 to 1990 before going their separate ways to spend more time with their families. During that time, they had successful careers writing jingles for commercials. I recall seeing them in the early '80s, when they were openers for Tom Rush. Around 1998, Buskin joined Rob Carlson and George Wurzbach in the comedy group Modern Man, eventually reuniting with Batteau around 2010.
Buskin & Batteau and Modern Man have been regional favorites. I've seen them at the Rose Garden Coffeehouse in Mansfield, Mass., and at the Circle of Friends Coffeehouse in Franklin. But they have performed a number of shows in the Boston area. This article talks about the duo's touring back in 2010.
Here's Robin performing one of his classic songs, "The Boy with the Violin":
 And here are some other of the group's performances….