AUDIO: Garnet Rogers to perform in Mansfield; talks about his latest CD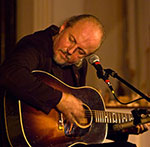 Canadian folk singer Garnet Rogers returns to the Rose Garden Coffeehouse in Mansfield on Saturday, Oct. 18, 2014. The performer recently released a new CD, "Summer's End," his first since 2007's "Get a Witness." The CD came after the passing of his parents, Valerie and Al Rogers, in 2012 and 2013, respectively, and the loss of a close friend, which made the folk singer look through a notebook of songs about his life that had not seen the light of day.
I emailed Garnet with a several questions about the new CD and his take on his music. As usual, he was candid and quite forthcoming. I'm looking forward to the Mansfield show.
Q. This latest CD is in memory of your parents. Though I didn't know your Dad, I talked with your mom several times, and always felt as if she cared so much for me, a complete stranger. Did the songs on this CD hold special meaning to your parents or were they specifically inspired by them in some fashion?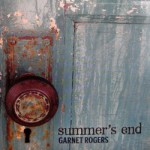 "The new CD is not so much about my parents per se … although there are a couple of songs that do deal directly with them. It is kind of a song cycle about the aging process and the concept of mortality … which when we are young is only a concept.
I and so many of my friends are at the age where we are dealing with the very real problems surrounding aging … declining health … elder care … a diminishing future for them and a very scary glimpse of our own finish line. It doesn't make for a very celebratory group of songs, and I find if I do play the new songs I tend to rely more and more on humour between songs as a release.
The other major thing informing the record was buying a house in my childhood home in Canso, Nova Scotia … a place which has barely changed at all in the intervening years.
I have felt more in touch with the feelings I had as a kid … the sense of wonder and hope … a deep connection to the sea and sky … some of that came back, which was a huge blessing at my age … and that maybe provides a little bit of celebration here and there."
Listen to a few songs from "Summer's End":
Audio clip: Adobe Flash Player (version 9 or above) is required to play this audio clip. Download the latest version here. You also need to have JavaScript enabled in your browser.
Q. It seems like Summer's End continues a Garnet Rogers tradition of sparse, nuanced compositions, sprinkled with a variety of interesting instrumentation. What makes you happy as a musician and performer when composing?
"As a musician I like feeling challenged and that what I am looking to do is perhaps beyond my grasp.
When I started writing the songs and tunes, as usual, they were at first difficult or even impossible for me to play.
There was a very steep learning curve there.
I had not played much violin since a bad car crash some years ago, but thanks to modern pain killers I was able to get back to it a bit, although the first steps were awful to hear.
I really enjoy working with my friend Scott Merritt, who engineered and co-produced the record. He has the most interesting take on sound.
We are both big Beatle fans and we spend a lot of time trying to figure out how to put things on the record that you might not perhaps "hear" but still "experience."
Guitars that don't sound like guitars … backwards pianos and voices … There are maybe a dozen piano tracks on the song "Sleeping," which is about being with my dad late at night in the rest home where he passed away.
I was trying to make the piano sound like the random and mysterious noises and voices one hears down the hallway in a hospital late at night. There is all kinds of Backward Piano on that track, which is just below the surface.
We were pretty successful capturing the feel of a hospital, and as a result I can't listen to that track.
(Great.)"
Q. To follow on that, the CD touches on personal topics and also a bit of world politics and does so, in some cases, through stories. You've never been one to shy away from an opinion on matters that truly concern you. How do you see your role as a songwriter in unearthing both personal and perhaps more controversial topics? Or do you feel any responsibility in that way?
"I don't feel as if I have any particular responsibility as an "artist" (I hate calling myself that word.) I simply am trying to do the best work I can as honestly as I can without regard or thought or any sort of calculation as to what the market or even my audience might want or expect.
For me the most wonderful sound in the world, and one of the most valuable things is the sound of someone who is playing music because they have to … and whether anyone likes it or understands it is beside the point. I remember exactly how I felt the first time I ever heard Jimi Hendrix … and Bob Dylan, and Beethoven and Curt Cobain and a handful of others.
And I knew that none of them gave a rat's ass whether I or anyone else was listening. It was what they had to do.
It was simply how the music was supposed to sound … and damn the torpedoes.
I wouldn't put myself in that pantheon certainly, but that is always what I am striving for. The realization that radio is so hopelessly formatted and controlled and that I would never fit in was for me a great moment … It freed me from ever having to listen to anyone else's opinion as to how I 'should' sound.
So, for good or ill, I have always just done what I have wanted and to my surprise it sort of worked out fine. I made a living (as opposed to a killing, as Utah Phillips used to say) and I connected with my community, and I supported my family and folks … got to see the arse end of nearly every town and concert room in North America (just once I'd like to go through the front door of one of these joints.
And in the meantime, I had some fun here and there.
So far as the political side goes, it does intrude once in a while, but I try to keep it down, except for my ranting on Facebook. And there I figure people have a chance to argue or unfriend me.
A concert is difficult, because it is a one sided conversation, and no one gets a word in edgewise. To run my mouth over much on stage wouldn't be fair."
Q. I'm sure in your early years you may have been somewhat living in the shadow of your brother. But you have moved so far beyond that now, and more and more I hear more of your brother's influence in your music, as he no doubt influenced so much of your life. Your music has taken on a fascination of its own. What do you hope people get from listening to you and your songs today?
"Oddly, I never saw myself as being in Stan's shadow … nor did he … until he died. We always thought of ourselves as equal partners. Certainly the fact that we divided the pay cheques absolutely equally would reflect that.
It was a shock after he passed to find that I had been for all intents and purposes invisible all those years.
Even last week I had a couple of well-meaning people try to tell me just what an impact a concert of Stan's had on them … and in the next breath ask, "did you ever play with your father?"
Sheesh.
We were a few years apart in age, but we grew up listening to exactly the same music for the most part … and we influenced each other.
I think my music has evolved more simply because I have had a longer life, and he (and I) were fighting during his lifetime the expectations of that audience and the tiny niche his producer was trying to stuff him into. If I'd been looking for attention and plaudits and glory I could have stayed home."
Q. The Rose Garden is happy to have you back, first time since 2008. This is its 26th season. I wonder if you can comment about what you think makes folk coffeehouses survive and why people should continue to support this kind of music?
"Mostly what I am trying to keep sight of, and pay tribute to, during the shows, (and this relates to the New England coffeehouse scene particularly) is the great and precious sense of community that the coffeehouses build and maintain.
It was another great epiphany for me to realize that the show wasn't actually about me … it was actually about the audience who had all left their couches and chairs and computers and driven to a public place to listen to and share something together.
We are all getting more isolated in spite of , or perhaps because of this false "social media " thing. It has a role in our lives, but it really is an ersatz creation.
Having everyone in a room and bringing their own unique experience to a song or a joke is a miracle, and I never forget how precious it is.
It is why I made a conscious decision years ago to not try to try for the so called "Big time" … the little rooms, to me anyway were where the fun and the excitement lay … and that is precisely why the coffeehouse scene is so enduring, in spite of fashion and the rise and fall of the industry.
So far as what I might hope people take away from what I do I hope they walk away feeling a little closer precisely because they have sat together in that room.
I see it happen sometimes where the head drops down on the shoulder next to it, or the hands reach out and maybe the eyes meet … It's a great feeling.
People are connecting … and maybe they are going to go home and finish that half bottle of Merlot they left on the counter and they put the new record on, and realize there is nothing on it to dance to so they may as well go to bed and get busy there…
Of course that doesn't bear thinking about too much as I am loading my guitars into my room at the Red Roof Inn."