Acoustic band Driftwood to perform March 6 at me & thee coffeehouse, with opener Laney Jones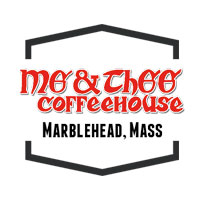 MARBLEHEAD, Mass. — On Friday, March 6th, the me & thee coffeehouse is happy to open the doors for a concert with Americana and roots band, Driftwood. The opening act is Laney Jones, a Berklee College of Music student who is turning heads all over the country with her original homespun music.  Doors open at 7:30 PM for this 8:00 PM show at the me&thee coffeehouse which is located at the Unitarian Universalist Church of Marblehead at 28 Mugford Street.
From the Binghamton, New York music scene comes Driftwood, a band with a rock n' roll soul and a folk art mind. Carving out a name for themselves with electrifying live performances, they bring one of the most unique, raw sounds to today's music scene. Incorporating upright bass, banjo, acoustic guitar and violin, the ghost of traditional American folk music lives in their palette. But the melodies, the harmonies and the lyrics are something else entirely.
"We started off playing rock in high school. Then studying jazz and classical music in college. Then we dove headfirst into folk and bluegrass. At some point I guess we kind of met in the middle", says guitarist/songwriter Dan Forsyth. Drawing on aspects of everything from old-time recordings to 1960's R&B, the music is crafted to serve the songs. With fast-growing audiences singing along at live shows, it's easy to tell the primary focus is on song.
Formed in 2005, the band spent four years playing just about anywhere they could. "We just wanted to be able to play for any crowd and turn heads", says banjo player Joe Kollar. "We played everywhere. Coffeehouses, bars, churches, rock clubs, bluegrass festivals and the streets…a lot on the streets. We didn't make any money, but what we learned was invaluable." After the release of their debut CD "Rally Day" in 2009, the band has spent most of the last five years on the road. With club and festival appearances alongside of artists such as Bela Fleck, Old Crow Medicine Show, Del McCoury, Brett Dennen, The Wailers, Railroad Earth, Leon Russell, Emmylou Harris and Donna the Buffalo, Driftwood is making serious waves on the East Coast scene. In the last three years they've played over 500 shows.
Steeped in the traditions of folk, jazz and rock and roll, Laney Jones mixes a musical cocktail with a vintage flavor that's all her own. Honing her craft and effortlessly welcoming stage presence in coffeehouses, speakeasies, and concert venues across the United States, this scrappy Americana singer-songwriter is making a name for herself as a fresh, lyrically creative artist. Her distinctive voice has been described as "a mix of lemon, molasses, gin and gunpowder." It's mellifluous and smooth but brimming with passion. Since releasing her first studio album "Golden Road" in 2013, the Florida native now turns heads in Boston, Massachusetts while attending Berklee College of Music on scholarships for songwriting and bluegrass studies. In addition to juggling the responsibilities of a college student, Laney has been touring up and down the East Coast, appearing as an emerging artist at music festivals such as Falcon Ridge Folk and Grey Fox Bluegrass. In autumn of 2013, Laney received the prestigious honor of representing Berklee at the Kennedy Center's American Voices festival where she performed a moving rendition of her original song "Broken Hearts" at a masterclass with the legendary Alison Krauss.
Tickets for the performance by Driftwood with Laney Jones opening are $15 in advance and $18 at the door. Tickets are available online at www.meandthee.org and can be purchased in person at the Spirit of '76 Bookstore or the Arnold Gallery in Marblehead. The Landing Restaurant at 81 Front Street, Marblehead offers a 10% discount on dinner if you show your ticket or receipt.  Enjoy a meal before the show! As at all me & thee coffeehouse events, refreshments are available, including homemade pastries, coffee, and teas. The me&thee has a handicapped-accessible entrance and an accessible bathroom, is a smoke-free environment, and is easily reached by MBTA bus. The me&thee is one of the oldest continually running acoustic coffeehouses in New England, and probably the country. It has been and will always be a volunteer, non-profit organization sponsored by the Unitarian Universalist Church of Marblehead.  For information and directions, call 781-631-8987 or check the website at www.meandthee.org.