Bill Staines in Mansfield on Saturday, with dynamic opener Kirsten Maxwell + videos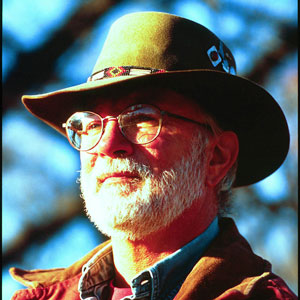 Legendary singer-songwriter Bill Staines will return to the Rose Garden Coffeehouse in Mansfield on Saturday. I don't say that lightly. Bill Staines, the folksinger with a warm, inviting baritone voice and songs known far and wide, like "All God's Critters" and "Roseville Fair," comes back to an intimate stage that is perfect for his style of music. You don't want to miss this.
Staines has performed across America for more than four decades, from small coffeehouses like the Rose Garden, to living rooms, to huge concert venues. The Rose Garden show begins at 8 p.m., but doors open at 7:30, and it's recommended you get there early for a good seat.
Opening for Staines will be Kirsten Maxwell, a New York performing songwriter whose voice will remind you of Joan Baez or Judy Collins. She's that good.
He's a New England native, having started out during the 60s folk boom in Boston and Cambridge. Since the '70s, Staines has simply been considered one of the finest performers in the Boston region, his songs offering a touch of Americana, a soothing balm after this year's contentious election season. Staines' songs, that range in topics from the prairie folks of the Midwest to stories of adventurers of the Yukon, have been performed by many other musicians, from the likes of Nanci Griffith to Celtic Thunder, and his children's songs, which entertain adults, as well, are sweetly intelligent and affecting.
It's no wonder Nanci Griffith once wrote, "Bill Staines has been my hero since 1977. He carries on where Woody left off- carrying on the tradition of stories and characters you wish you knew."
The following is material from his official bio:
Many of Bill's songs have appeared in grade school music books, church hymnals, and scouting campfire songbooks; he is one of only a few songwriters to have eight songs published in the classic song collection, Rise up Singing. Composer David Amram recently described Bill as "a modern day Stephen Foster…his songs will be around 100 years from now."

Over the decades, you have heard Bill singing on Garrison Keillor's A Prairie Home Companion, HBO's award winning series Deadwood, and Public Radio's Mountain Stage. Additionally, his music has been used in a number of films including Off and Running, with Cyndi Lauper, and The Return of the Secaucus Seven, John Sayles' debut as a writer- director.

In 1975, Bill won National Yodeling Championship in Kerrville Texas. Another important recognition was given to him in 2007. Presented by the Boston Area Coffeehouse Association, The Jerry Christen Award recognized Bill's contribution to New England folk music.

Currently, Bill has recorded 26 albums; The Happy Wanderer and One More River were winners of the prestigious Parents' Choice Award, taking a gold medal and silver medal respectively. His songs have been recorded by many artists including Peter, Paul, and Mary, Tommy Makem and Liam Clancy, The Highwaymen, Mason Williams, Grandpa Jones, Jerry Jeff Walker, Nanci Griffith, Glen Yarborough and others.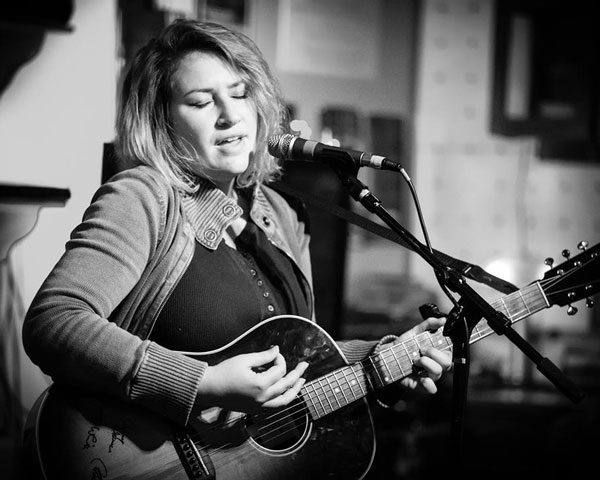 Maxwell brings to the stage a completely different style than Staines. And though you'll just get a taste of her style as the Rose Garden's opener, I was completely blown away by one of her recent performances, her songs soul-searching and from the heart, with a voice so crystalline and pure, it completely enveloped me, and I knew she was going places. Thankfully, one of those places will be the Rose Garden.
Said another reviewer: "It was love at first listen! Not just Kirsten's gorgeous voice but her well crafted songs about the intricacies of love and relationships Crimson is a must listen."
Advance tickets are $18 and may be purchased at www.rosegardenfolk.com. Tickets are also available at the door for $22. Tickets are free for attendees 16 and under, with the purchase of an adult ticket, and college students may attend at half price with a valid college ID.
The Rose Garden's all-volunteer staff serves home-baked dessert items and hot and cold drinks of the season before the show and during intermission. The Rose Garden Coffeehouse, is a 501(c)(3) not-for-profit organization in its 28th season of continuous operation. It is located at The Congregational Church of Mansfield, 17 West St., and is wheelchair-accessible and alcohol-free.