Legendary singer-songwriter Cliff Eberhardt, contest in Mansfield on Saturday
MANSFIELD, Mass. — Cliff Eberhardt is one of those hard-scrabble singer-songwriters who taught himself how to play guitar and developed his own personal style of songwriting that over more than three decades has brought him national acclaim. He will be the featured act during the season finale of the Rose Garden Coffeehouse at 8 p.m. Saturday, May 20, 2017.
It seems fitting that Eberhardt takes center stage the night of the Rose Garden's 25th annual Performing Songwriter Competition. This year's contestants, Ric Allendorf, of Middleboro, Mass.; Rob Flax, of Boston, Mass., and Abbye West Pates, of Memphis, will square off by performing two songs each for a panel of three music-industry judges.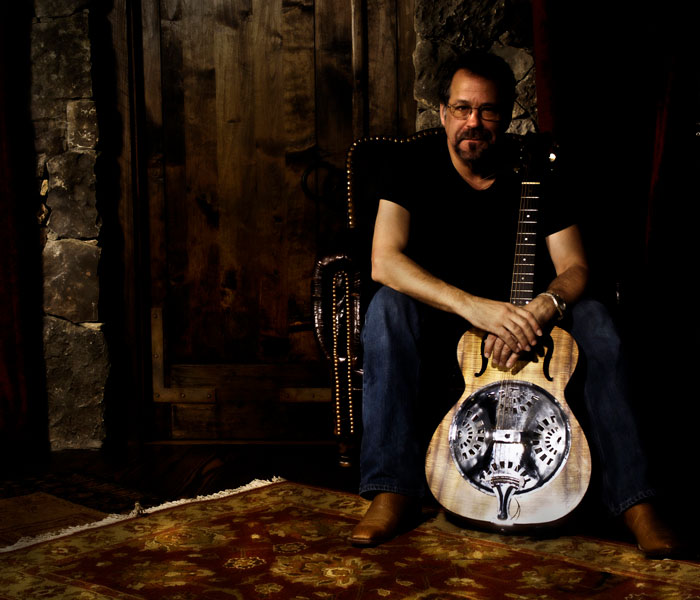 Brought up on the music of James Taylor, Joni Mitchell, Bruce Springsteen, Mississippi John Hurt, and great songwriters like Cole Porter, the Gershwins and others, Cliff Eberhardt developed a penchant for unique melodies with inspired lyrics. He is the definition of the modern singer-songwriter, born in Pennsylvania, but honed in the folk clubs of New York, which he now calls home. He worked there for a time as a taxi driver, and he developed his craft among the the company of other contemporaries like John Gorka, Suzanne Vega, Lucy Kaplansky, Julie Gold, Steve Forbert, Christine Lavin and Shawn Colvin.
Eberhardt worked through the 80s doing solo gigs and studio work, opening for acts like Richie Havens and Melanie and he sang in advertising jingles for Chevrolet, Coke and Miller beer.
In 1990 Cliff's song "My Father's Shoes," appeared on Windham Hill's Legacy collection, leading to a deal with the label. They released Cliff's first album, The Long Road (1990), a work featuring a critically acclaimed duet with Richie Havens. Several more acclaimed recordings, interrupted by years recovering from a car accident around 2002, solidified Eberhardt's renown nationally, spurred by an artistic renaissance with the release of "500 Miles: The Blue Rock Sessions" in 2009.
Long one of the most respected songwriters on the club scene, his peers often mine his catalog for themselves. Cliff's song "Memphis" was included on Cry Cry Cry, an album of collaborative covers by the "folk supergroup" of the same name (comprised of Dar Williams, Lucy Kaplansky and Richard Shindell). Other performers who have recorded his songs include Richie Havens, Shawn Colvin, Russ Taff and Buffy Sainte Marie. A collection of his songs has been published in The Cliff Eberhardt Songbook (Cherry Lane Publishing).
In 2011, Eberhardt wrote songs and performed for the Shakespeare classic "The Taming of the Shrew," a "Deadwood"-style western play in which Eberhardt himself cast as the blind but wise old saloon singer bookending scenes with his poignant songs and guitar phrases. The play was a huge success and won much critical acclaim across town and 7 weeks of solid sold-out shows in the Spring of 2012.  In 2013, Cliff was awarded a coveted Helen Hayes Award for Sound Design and the cast won for Best Ensemble.
Performing Songwriter Competition
The Rose Garden's 25th annual Performing Songwriter Competition will feature three finalists chosen from more than two dozen entries from across the country. Ric Allendorf, of Middleboro, Mass.; Rob Flax, of Boston, Mass., and Abbye West Pates, of Memphis, will perform two songs each for a panel of three judges. Judges this year include Courtney Rodland, Membership and Communications Coordinator of Club Passim, Cambridge; Ken Ross, longtime features/entertainment editor at The Sun Chronicle, based in Attleboro, Mass., and Rick Santos, owner of Rick's Music World in Raynham, musician and host of weekly open mic.
—
Doors open for the 8 pm show at 7:30 p.m. Advance tickets are $18 and may be purchased at www.rosegardenfolk.com. Tickets are also available at the door for $22.
The Rose Garden's all-volunteer staff serves home-baked dessert items and hot and cold drinks of the season before the show and during intermission. The Rose Garden Coffeehouse, is a 501(c)(3) not-for-profit organization entering its 28th season of continuous operation. It is located at The Congregational Church of Mansfield, 17 West St., and is wheelchair-accessible and alcohol-free.