Susan Cattaneo & Abbye West Pates this Saturday in Mansfield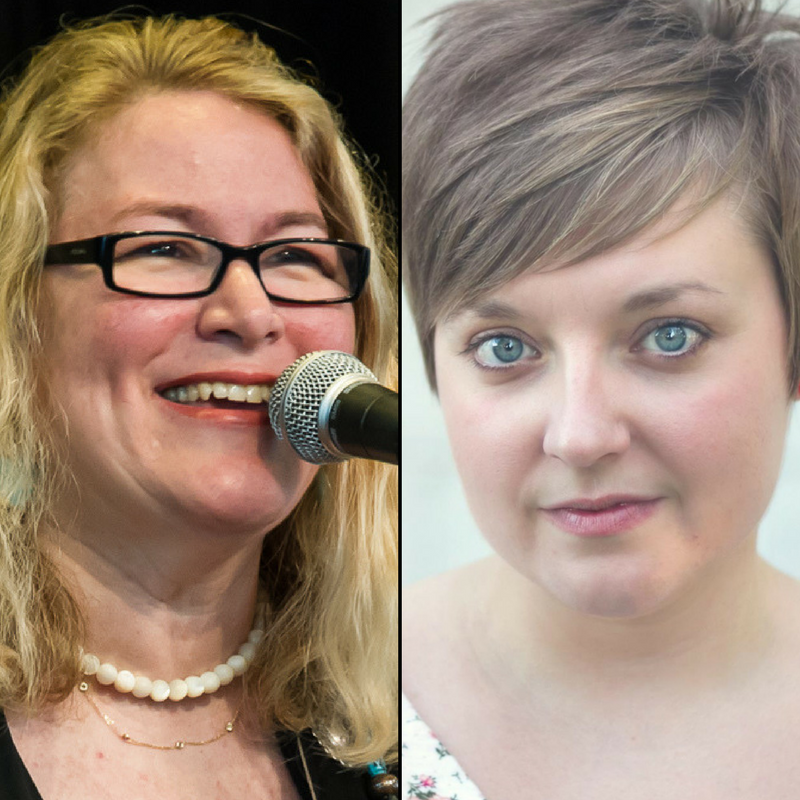 Though North will meet South when Susan Cattaneo and Abbye West Pates perform at 8 p.m. Saturday, Feb. 10, for a split bill at the Rose Garden Coffeehouse in Mansfield, the singer-songwriters are not a world apart. They share an equal passion for good songs and putting on a great show.
Cattaneo, a Boston-based performer who teaches songwriting at the Berklee College of Music, brings mix of Americana, rock, county and folk to the stage. Pates, based in Memphis, has developed as both a rocker and a writer, and is the winner of the Rose Garden's Performing Songwriter Competition last May. Part of her prize is a gig at the Rose Garden.
READ MORE ABOUT BOTH PERFORMERS
Pates says the contest sparked some new relationships.
"That alone made it a great experience!," she wrote in an email. ""I'll be playing a house concert in Boston soon with fellow finalist, Ric Allendorf, who I've stayed connected to since last May. We talk a lot and keep up with other's music journey. I've also reached out and connected to a couple of the judges.
"The contest really boosted my confidence, too. I had a brief interaction that evening with Cliff Eberhardt (featured performer at the competition), and he said some encouraging words to me. I'll never forget that. I've encouraged a few of my songwriting friends to enter competitions not because of the competition itself but because of the people you meet – other competitors, judges, etc. – whom you may very well cross paths again in the future, people who likely want to see you succeed and would love to help you along the way."
Here are some videos of Abbye West Pates,
starting with her two-song set from the Rose Garden contest last May:
Cattaneo, meanwhile will be bringing a couple of other performers to the Rose Garden stage.
"I am blessed and outrageously lucky to be bringing Jamie Walker and Michael Bean as my sidemen to this show!," she wrote in an email. "Jamie is the lead singer/songwriter from the wonderful band, The Swinging Steaks. Michael Bean is a fixture of the local music scene and plays pretty much every instrument he's ever set his mind to!  They bring amazing musicianship to my songs as well as kick-ass harmonies and solos.
"It takes a special kind of musician to be a good sideman for a singer/songwriter, and both of these guys are so terrific at listening and interacting with me on stage.  I'm incredibly grateful to be making music with these two talents!!"
A collection of recent videos of Susan Cattaneo:
Below are a few more questions asked of both performers prior to this Saturday's show:
As a singer-songwriter, what do you see as your most important role when you go on stage and why? 
PATES: I think my most important role is, first, to be myself. The set needs to be good – I want my guitar tuned and my vocal chords warmed up – but if I'm not portraying a real human who has lived real stories (or imagined good stories for a song) then I think there's often a disconnect. People may still enjoy the music, but will they have connected with me and with the person next to them more deeply? I once went to see a singer-songwriter who was not only good at her craft but is transparent and vulnerable from the stage, and when my friends and I left the concert, we talked about it for an hour I bet, debriefing the experience and how impactful it was. It moved us. I also want people to be, to some degree, moved by my songs.

CATTANEO: First and foremost, my job is to give you a good show!  What does that mean? I believe it means a show that takes you on an emotional journey, one filled with energy and dynamics.  I also believe that the idea of a "show" isn't just about singing the songs, but it's also about what happens between songs, the interaction between me and the band members and the audience.  It's a musical conversation, and I think it's my role to make sure that conversation is engaging and interesting!
What kinds of messages are you trying to deliver in your songs? 
PATES: I want folks to examine their lives like I am, hopefully, examining my own. I want you to believe and know you were created with purpose and great gifts and no matter what your life is like right now – even if you feel it's in shambles and you've hurt too many people to be of any good in the world – that's not true. You can grow and change and love. You are valuable.

CATTANEO: What a cool question. Recently, with all the upheaval that's been going on in the world, I think I've been responding to that with songs that have a more socially conscious view.  Certainly, the big single from my new double album, "Work Hard Love Harder," is a direct call to people in the world to remember what is important in your life.  As a female singer/songwriter, I definitely write from a strong and powerful woman's point of view.  Many of my songs deal with the ups and downs of love and relationships, and I would like to think that I never try to make my characters the victims.  They're always coming to the songs from positions of strength and resilience.
What are the songs that you enjoy playing most? 
PATES: "Mr. Cooley" will always be a favorite because I'm transported right back to my hometown every time, back to a small town in south Mississippi. I'm thinking of my grandfather, too, every time I sing it. I wish things had been different, and we'd have learned how to love each other better. I also love to play "Stairs," one of the songs from the songwriting competition. It's also a personal song; I see the face of the person whose stairs I climbed, and I wonder how she is and if she's being kinder to herself these days.

CATTANEO: The songs that I gravitate to (and also write) usually contain some sort of visual lyrics.  I love the way that a song can paint a picture and create a world that you can inhabit for 3 and ½ minutes. It can be a ballad or an up tempo song, and if the lyrics are clever in some way, I'm going to enjoy playing it! I think that's actually why I tend to gravitate to songs that are in the country/Americana vein.  These genres usually support image-based lyrics!
The Rose Garden Coffeehouse, is a 501(c)(3) not-for-profit organization in its 29th season of continuous operation. The event will start at 8 p.m. and is held at the Congregational Church, 17 West St., Mansfield, Massachusetts. The doors open at 7:30. It's wheelchair-accessible and alcohol-free. Tickets can be purchased online at www.rosegardenfolk.com or http://bit.ly/RG18SplitBill for $16, or for $20 at door. The Rose Garden's all-volunteer staff serves home-baked dessert items and hot and cold drinks of the season before the show and during intermission.
The Rose Garden is supported, in part, by the Mansfield chapter of the Massachusetts Cultural Council.